Margaret "Maggie" Cain was a British astronaut who served as an officer on the Bowie Base One mission in the late 2050s.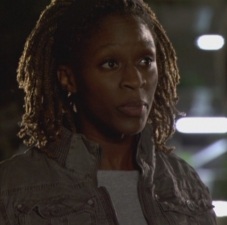 Cain was born on 28 December 2028 in Grenoside, Sheffield. She attended Sheffield University and gained a first honours chemistry degree. Her first job was as an engineer for a division of GEC in London while studying part time for a PhD at Birbeck College, London.
She beat more than 25,000 applicants to be selected as one of the final four candidates for the position of UK cosmonaut on the Russian space mission Project Midas. She had to undergo weeks of exhaustive physical and psychological tests but eventually made it down to the final two candidates.
She was then sent for 18 months of training at the Yuri Gagarin Cosmonaut Training Centre in Moscow's Star City, near the city of Korolev. In April 2051, she became only the second female Briton to have landed on the Moon, the first being Adelaide Brooke. Cain and Brooke met during this time and developed a mutual respect and admiration for each other. Brooke requested Cain aboard the Bowie Base One mission and she accepted.
She left at least three loved ones behind, including her brother Anthony and a person named Deborah, who were reported by one news outlet as being devastated by her death. (DW: "The Waters of Mars")
Ad blocker interference detected!
Wikia is a free-to-use site that makes money from advertising. We have a modified experience for viewers using ad blockers

Wikia is not accessible if you've made further modifications. Remove the custom ad blocker rule(s) and the page will load as expected.