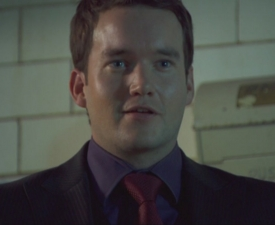 Ianto Jones was an employee of Torchwood 3, the Cardiff branch of the Torchwood Institute, from 2007 until his death in 2009. He had previously been employed as a junior researcher for Torchwood 1 from 2005 until that base was made defunct following the Battle of Canary Wharf.
Early life
Edit
Ianto Jones was born on 19 August 1983. (DW: "Fragments")
Appendices
Edit
Appearances
Edit
References
Edit
Ad blocker interference detected!
Wikia is a free-to-use site that makes money from advertising. We have a modified experience for viewers using ad blockers

Wikia is not accessible if you've made further modifications. Remove the custom ad blocker rule(s) and the page will load as expected.