The Face of Boe was a male Boekind whose longevity was the subject of legend from as early as the Fourth Great and Bountiful Human Empire until his death in 5,000,000,053.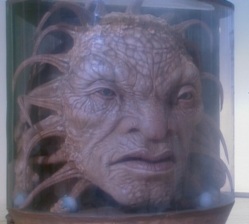 Appendices
Edit
Appearances
Edit
References
Edit
Ad blocker interference detected!
Wikia is a free-to-use site that makes money from advertising. We have a modified experience for viewers using ad blockers

Wikia is not accessible if you've made further modifications. Remove the custom ad blocker rule(s) and the page will load as expected.